*This is a guest post by Rohit Agarwal of Transindiatravels. 
Being the 7th largest country in the World, India strikes the right chord as a tourist destination. It is located at the peninsular region of Asia amidst 3 different oceanic bodies. Home to the Indus valley Civilization and a region of historic trade routes and vast empire, its tourism depicts ancient, medieval and early modern times. Tourism in India is a beautiful experience that carries a baggage of memories, nostalgia and affection in different forms. With monuments, sculptures, forts, valleys and beaches gifting you a perfect holiday time. Here's a sneak peak at the places in India everyone should visit.
A country known for its hospitality, culture and rich heritage – India offers you nothing but the best. Come embrace the destinations that will turn your moments into memories!
1) Kashmir
With ice capped mountains and valleys, Kashmir is truly a "Heaven on Earth", this city is the quintessential tiara that crowns India. Located in the state of Jammu & Kashmir, this place is known for its serene atmosphere. Delicacies at Kashmir will retreat your taste buds and eventually your love for the state. Several dishes are served on the tradtional Wazwan feast that includes meat and vegetables. To reclaim the sanctity of the culture, alcohol is banned in a few places. House boating at Dal Lake is a major attraction of Kashmir.
2) Agra
Love has always been synonymous to Taj Mahal, from the day Mughal Emperor symbolized his affection towards his wife Mumtaj. This white mausoleum located at the southern bank of river Yamuna is a combination of Mughal and Iranian architecture and dates back to 1632.
3) Jaipur
Popularly known as the "Pink City", Jaipur is a favorite tourist destination with forts and monuments like The City Palace, Hawa Mahal, Amber fort, Jaigarh Fort and Jantar Mantar to name a few. The city is not only famous for the splendid beauty it nurtures, but also for its art, music and food. It is also known as the land of performing arts, the colorful outfits and unique jewellery. The cuisine in Jaipur ranges from dishes like Dal bati churma, Missi roti and sweets like Ghevar, Feeni, Gajak and Moong Thal etc.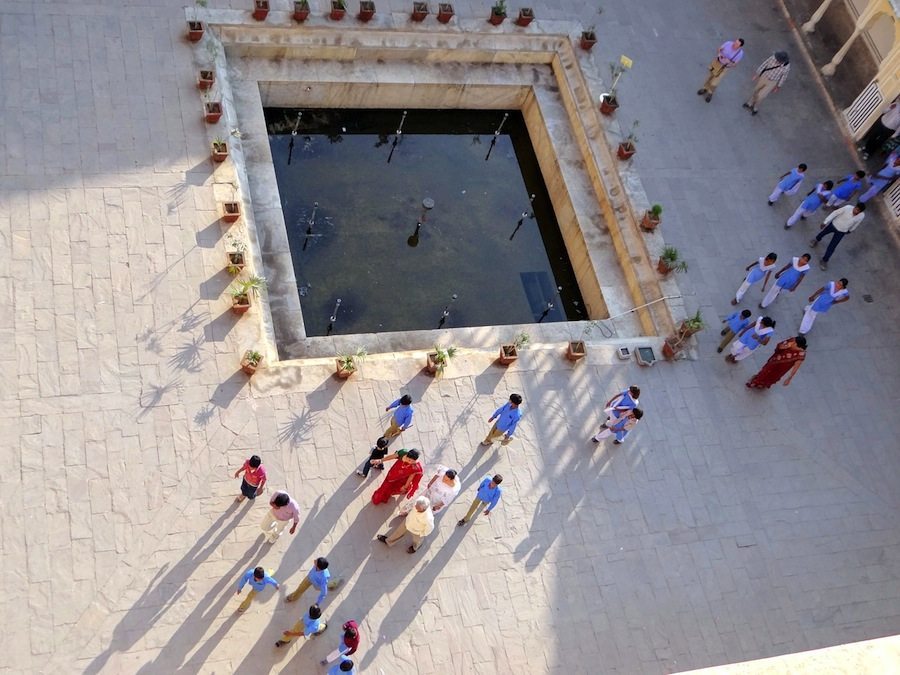 4) Goa
Goa's pristine beaches revealing its laidback lifestyle has been successful in attracting millions of tourist every year. Goa is known for its uber-cool coastal areas and sandy arenas, which will capture the essence of a vacation. This relatively small state is situated on the western coast of India, between the borders of Maharashtra and Karnataka. It is influenced by over 450 years of Portuguese rule and Latin culture. The beachline at Goa is spread about 125 kms with Palolem being the most visited beach.
5) Kerala
National Geographic traveler magazine nominated Kerala as being one of the "10 paradises of the World" and "50 places of a lifetime". Also, the therapeutic massages and spa that the destination offers led the city to Ayurvedic tourism. It is also the "land of spices" and is known for the authentic flavour each of them add in different forms of food. The tropical climate set in Kerala is relieved when you visit places like Allepy, Munnar, Ashtmudi, Iduki, Kovalam, Varkala, Fort Kochi and many more.
Rohit Agarwal is a travel-enthusiast and a writer. Belonging to a small town in India, he always dreamt of travelling around the globe. With that burning passion he has made his way across many cities learning and observing all that he could. And what better way to express it than to write? Having written many articles and blogs at Transindiatravels.com, he is sure to win your heart with his words.
Like us on Facebook and Tweet us: @BohemianTrails
Sign up for my free monthly BOHO BLAST!