I should probably preface this article by saying that while you can tour China in a day, I'd recommend planning a longer trip. That said, you can still accomplish quite a bit during a full day tour. I opted to book through Viator, as I've written for their blog over the past few years and in general, I'm more familiar with their offerings than competing companies. Below are a few tips to help you make the most of your short but sweet stay in China. If you're interested in mimicking my China adventure, the official name of the tour is the Guangzhou (Canton) China Day Trip from Hong Kong.
Know the Pros and Cons
China is a big country and there's a lot of ground to cover, literally! If you only have a day to space, I suggest picking a theme and searching for a tour with an itinerary that falls in line with your interests. For short trips like this, it's probably best to choose an overview-type tour. For example, Viator's day trip aims to give travelers an introduction to the country. A few of their highlights include a visit to the Shenzhen Safari Park, a stroll through the local food market in Guangzhou and lunch at a traditional Chinese restaurant. When traveling in a group, it's nearly impossible to please everybody. For example, I wasn't too thrilled about seeing a panda at a zoo but the rest of the trip more than made up for it. Oh, and if you plan to work while here, don't forget you need a VPN to access popular websites in China.
Learn Something New
No matter where I go, I always try to learn a new craft or improve on an existing skill. During our visit through the Shekou's Exhibition Hall, I learned how to tell the difference between real and fake jade. As it turns out, appearances can be deceiving because the best way to tell what's high-quality and what's not, is not by sight but by sound. Once we knew what to listen for, the differences couldn't be any clearer. After browsing through the museum's impressive collection of ancient Chinese artifacts, our group headed into the on-site tea room. Besides getting to sample three different types, I learned a few fun facts about traditional Chinese tea like the 5 separate tea groups: green, black, oolong, white and post-fermented.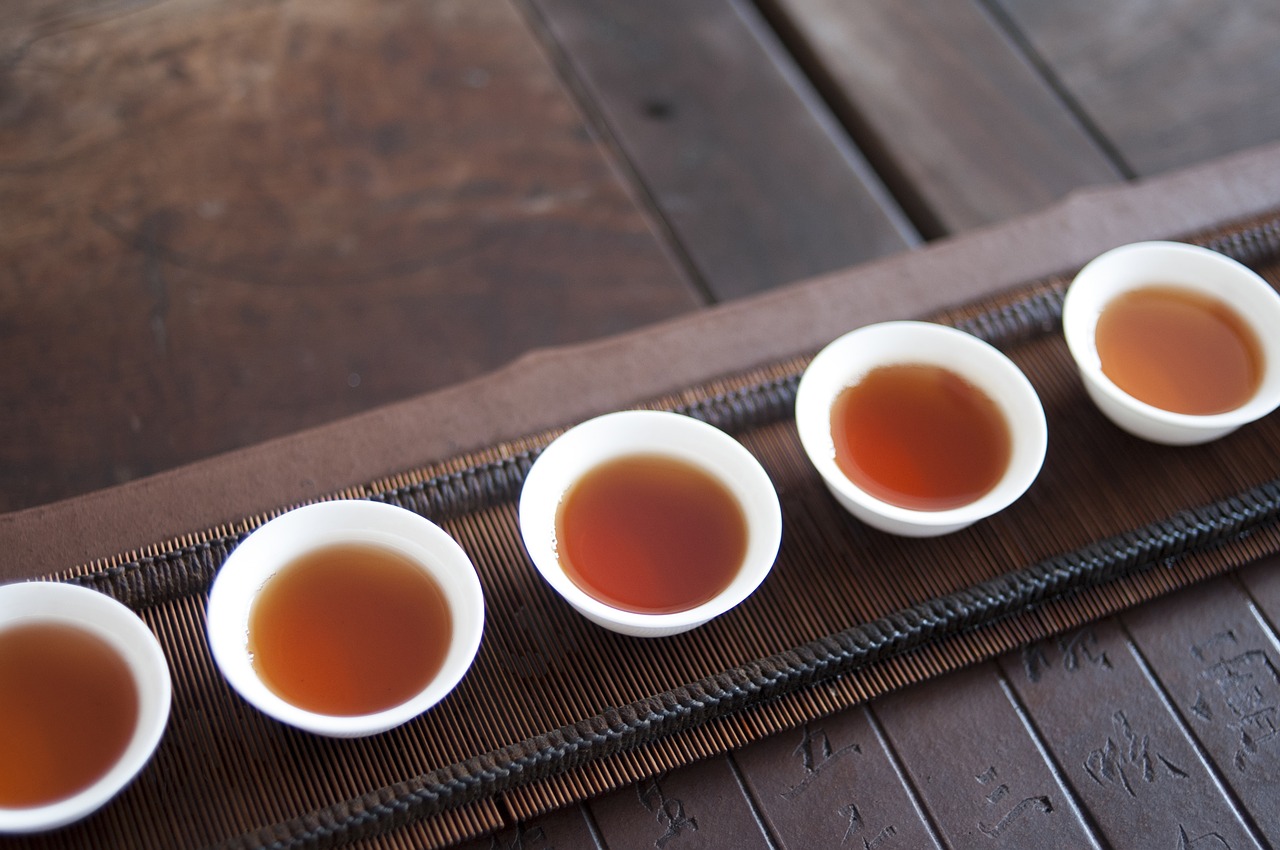 Shop the Markets
By far the highlight of the trip (IMO) is the stroll through one of Guangzhou's food markets. Markets are nothing new to me but they never fail to completely steal my attention. Qing Ping Market is a one-stop-shop for exotic herbs, meats and fresh produce like fruits and vegetables. You'll see everything from live sea horses and scallops to chickens. If this is your first time visiting a food market in Asia, be prepared to see live animals (not the pre-packed meats you're used to seeing at large grocery stores back home). For the best selection, arrive early and for the best deals, stay late. Even during the week this market is packed and not only with people shopping for dinner. I saw a father and son getting their hair cut along one of the side streets.
Hit the Streets
It's been awhile since I was on a group tour of more than ten people and it did take some adjusting. For example, my favorite way to tour a city is on foot. In fact, if I don't walk around, I can almost guarantee that I have no sense of my geographical surroundings. For the tour, we took several modes of transportation (bus, boat, train) so there were moments when everything simply felt like blur. So, as you might guess, I took full advantage of our walking tour through the bustling Guangzhou streets. Some say that Guangzhou is the birthplace of dim sum, which puts it pretty high on my list of foodie destinations. All in all, the city is a mix of restaurants, high-rise buildings, hidden temples and electronic stores.
Go Local
Despite doing a whirlwind trip to China, I did manage to make some friends and by friends, I mean adorable school children. Upon arriving by boat to Shenzhen, we took a short drive to a local kindergarten. When we arrived, the school children were playing on the jungle gym and for the first few minutes, I felt odd and out of place. Fast-forward to ten minutes later when dozens of children waved and smiled my way. I had a similar experience while volunteering in Jamaica but once I assimilated to my new environment, I felt very at ease. After taking a look at their spacious classroom, it reminded me a lot of my own kindergarten days. Note: This portion of the tour only happens during the week and is not included on weekend tours or during holidays.
This trip was comped by Viator. All opinions are my own. 
Like me on Facebook and Tweet me: @BohemianTrails.
Sign up for my free monthly BOHO BLAST!