As someone that's had the misfortune of losing a checked bag before, you'll rarely see me traveling with anything other than a carry-on. Sure, you have to be picky with what you pack, but with a few wardrobe staples, you can get pretty creative with your outfits.
That said, I tend to overpack, even for my small carry-on bag. So, for my recent trip to Anguilla, I decided to go even more minimal. Instead of cramming too many clothes into a stuffed-to-the-brim suitcase, I partnered with Vacay to see how many outfits I could put together on my 5-day trip.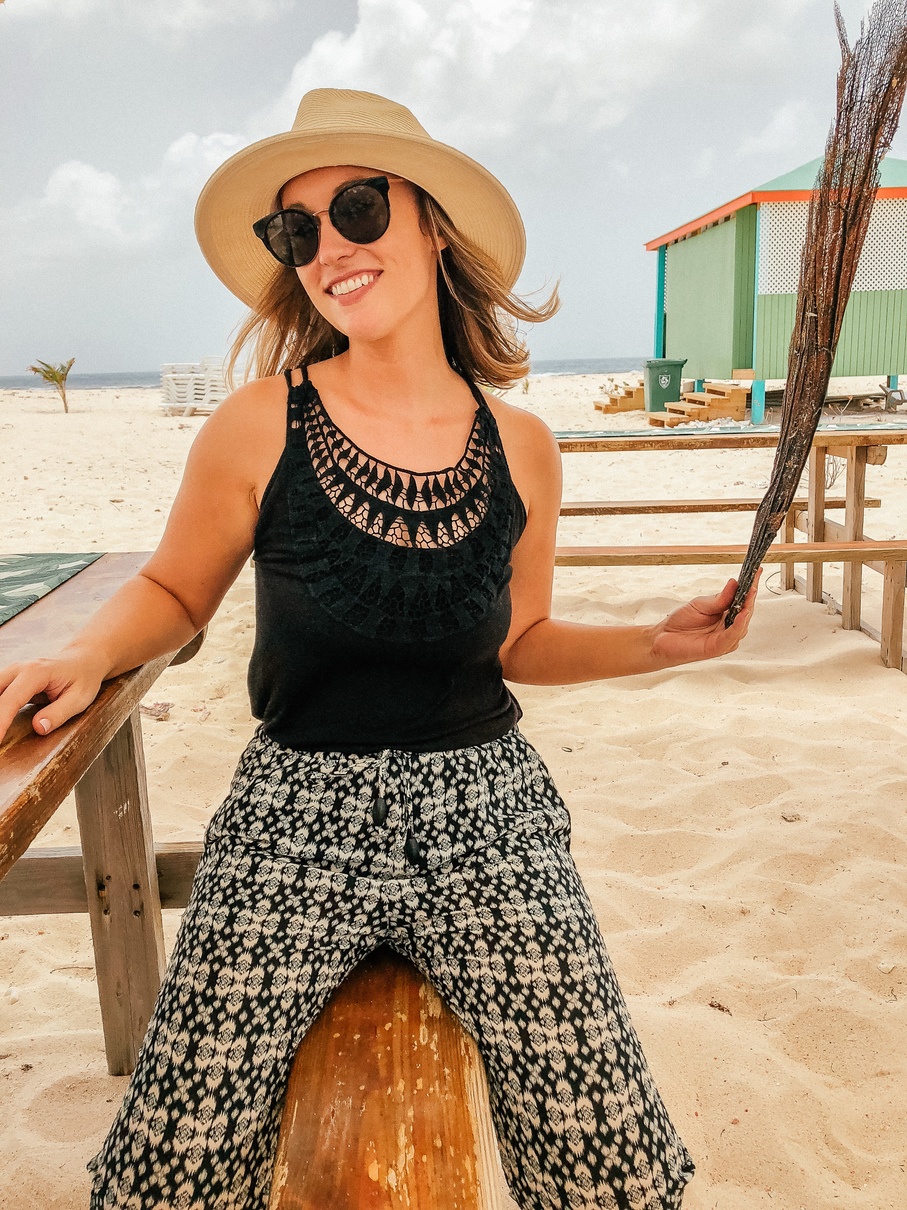 Vacay designs 5-piece collections that easily translate into 15 or more travel (or regular everyday) outfits. Everything is made in travel friendly fabrics and manufactured in San Francisco. I noticed right away that each piece is styled with versatility top of mind, which is super important for traveling.
Best of all, there's free shipping to and from your home, so if you don't like the style or fit, you can simply mail it back free of charge.
Use code: BOHO30 for 30% off your order!
What I really love about Vacay is that you can mix and match so many pieces. I opted for their Costa Rican collection, which includes a 5-piece set. Having lived in New York for so many years, I naturally gravitated toward the neutral color scheme, especially the black dress and black top.
During my 4-day trip to Anguilla, I ended up creating 6 different outfits, It might sound like a lot, but when you account for day activities, beachwear and dinners out, the dress code is all over the map.
Ironically, I write this post from the rainforest of Costa Rica! Having packed a few Vacay pieces in my bag, I can see why these fabrics and styles were chosen for Costa Rica. The country is known for its varied terrain and unpredictable weather. I'm three days in, and I've already worn the black dress as a skirt, a coverup and a dress.
There are several other collections as well, and each is inspired by a destination around the world. Their Aruba collection has a gorgeous print and is perfect if you're looking to add a pop of color to a mostly neutral colored wardrobe.
I'm also a big fan of their Bahamas collection because the color of the dress really matches the color of the water and the black dress is super feminine and flirty.
Ok, let's talk about comfort! When I travel, I tend to pack all these frilly dresses and high heels that I never end up wearing because they're either uncomfortable or wrinkle easily (I'm a lazy ironer, let's be honest)!
I was actually pretty surprised by the quality of the fabrics Vacay uses. There's a certain about of wear and tear that happens as you travel, and to some extent, that's unavoidable. However, I never had to iron any of the pieces and even though they're due for a wash, they look brand new.
Remember, use code: BOHO30 for 30% off your order!
Browse collections to find the perfect fit for your next trip!
What are YOUR 5 wardrobe essentials? Tell me in the comments below!
This post is in collaboration with Vacay. All opinions are my own.
Find me on Instagram!