My recent trip to Jamaica was filled with so many memories that it's hard not to recount them all. Everything from the picturesque beaches to the inventive culinary scene is impressive, not to mention extremely appealing to millennials. During my short but sweet stay in Jamaica I explored both Negril and Montego Bay. Although they are only about an hour or so apart by car, they felt very distinct from each other so I can only imagine what the rest of Jamaica has to offer travelers.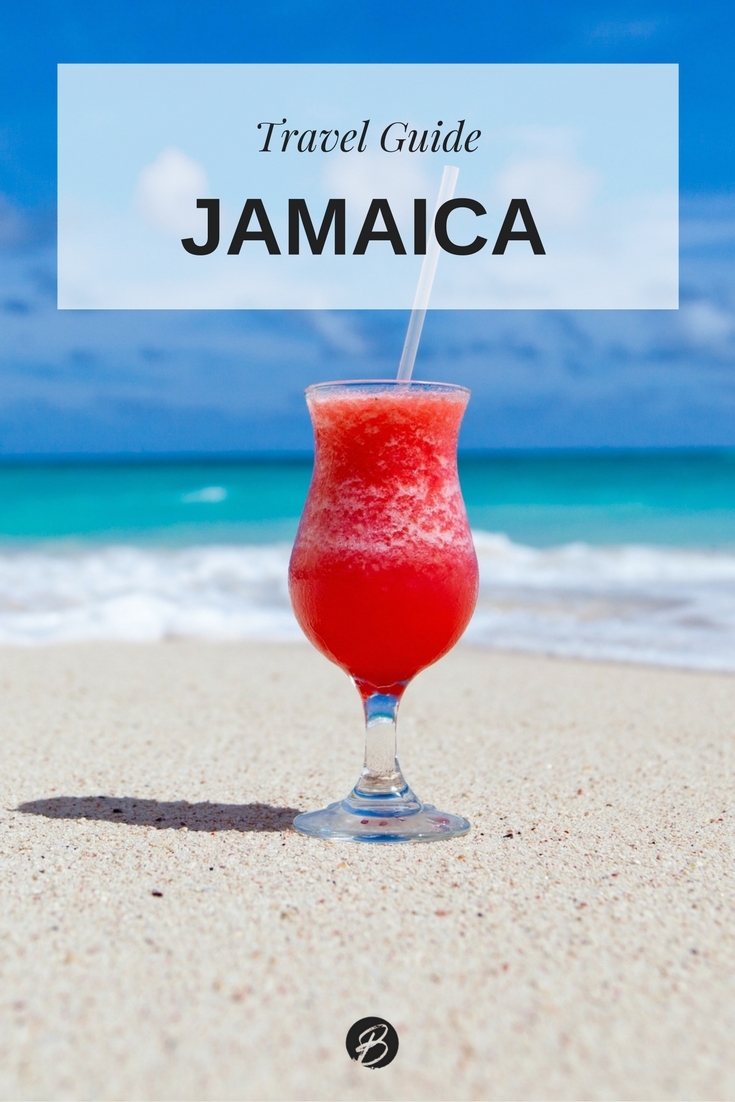 Many people heading to Jamaica spend a good amount of their time relaxing at the all-inclusive resorts and while there's absolutely nothing wrong with that, I wanted to highlight a few additional ways to see a more cultural side of Jamaica. As tempting as it is to sleep by the beach all day drinking piña coladas (don't worry, I've been there!) spend at least a day or two getting out and immersing yourself in the colorful culture waiting just outside your hotel's door.

Volunteering at the Negril All Age School
By far the most rewarding experience while in Jamaica was getting to spend a few hours volunteering at the Negril All Age School. Whether you're a seasoned volunteer or simply looking to dip your toes into the field while on vacation, this program makes it easy for all travelers to get involved at some level. We spent time with the children during their recess and then broke up into pairs and read to the students. I was a little nervous at first but I left feeling really invigorated. In fact, I didn't want to leave. When they all hugged me at the end of class, I felt so incredibly loved.
Back in the day (high school) I spend my summers lifeguarding and teaching swim lessons. Although that was a decade ago, it took a visit to this local school to make me realize just how much I miss working with kids. It also was another perfect example of how happiness has little to do with one's physical possessions and much more to do with one's outlook on life. As I went from classroom to classroom, I couldn't help but compare their humble school to my upper-middle class elementary school. The two couldn't have been more different and yet the students at Negril All Age School looked a whole lot more content than I remember being at their age.
I might have been there to teach them, but it was ultimately these students who taught me a much more profound lesson. For anyone interested in getting involved during their stay, you can reserve your volunteer spot through the Rockhouse Foundation. Visitors to Jamaica (not just the hotel itself) can contact them by phone or email and ask to help out at the school Monday through Friday. Something worth noting is that many hotels have their own community programs, so it wouldn't hurt to ask the hotel you're staying at about what programs they offer.
Eating Jamaican jerk at Murphy's
Right after our volunteering experience we slowed things down with a stop at Murphy's for a taste of Jamaican jerk. He was nice enough to open early just for us and I'm so glad he did. Our group each ordered something different on the menu and everyone raved about their food. I ordered the jerk chicken, which came with a beautifully styled tomato on top, this delicious donut-type dessert called festival (it really is a party in your mouth!) and some fresh fruit. In true Jamaican fashion, I flushed it all down with a Red Stripe.
After gobbling down our food like nobody's business, Murphy swung by to see how we liked everything. As it turns out, Murphy's dad originally started the restaurant, so he's been working there his whole life. He also lives on the property and grows ackee and mango trees in the backyard. Opting to not use black pepper, Murphy makes his own curry, jerk and other spices from the plants on his property. More information can be found on his Facebook page and make sure to stop by during opening hours (2-10pm daily).
What I appreciated most about our time at Murphy's was how approachable he was and how passionate he is about his craft. Clearly talented, his laid-back vibe and easy going nature helps create an all-around comfortable atmosphere. I wandered around the grounds while waiting for our meal and it really feels like you're eating in someone's home rather than a restaurant.
Visiting a traditional Rastafarian village (complete with jam session)
Jamaica is the land of Bob Marley and there are plenty of ways to dabble in the reggae arts. Our group spent a few hours at a traditional Rastafarian village. This, along with the volunteering, are the most rewarding ways to delve deeper into Jamaican culture in my opinion. When I first learned that we were going to be meeting some Rastafaris, I was intrigued but also unsure as to how authentic this would feel. Sometimes mass tourism can take away the "realness" of a place but luckily this was not the case at all at the village.
After learning about some of the Rastafarian beliefs and ways of living, we followed our guide across a creek and through a grassy trail. Along the way he pointed out the different trees and what purpose each served. There was one tree that apparently hints at when a rainstorm will hit. It made me realize how powerful nature is and how much we can learn from the sights and sounds around us. Finally, we entered a quiet village area where there were members building local crafts, preparing vegetarian dishes and a few people playing the drums.
Next on the agenda was a leisurely tour through the grounds, it was time to listen to our new friends play some music. After about three songs, the band members invited us to the stage to contribute to the next few songs. I look pretty excited to be up there, don't I? Before leaving, I stopped by the craft market to do some shopping. Similar to the Negril All Age School, I found it hard to leave this serene oasis in the middle of Jamaica.

Time Traveling at Rose Hall
When we learned that our adventure tour was canceled due to mud all over the trails, our group leaders suggested we visit Rose Hall instead. This was a completely spur-of-the-moment decision and one that filled me with a mix of anticipation and trepidation because we would be walking into ghost territories…maybe. Rose Hall is located in Jamaica but could easily fit somewhere in the American South. There were moments when I was so swept up in the story of the "White Witch" that I did confuse my surrounding with the beautiful backdrop of Savannah or Charleston.
Despite the picturesque views, the story behind Rose Hall is not so beautiful. Without getting too gruesome, because it really is a sad reflection on humanity, plantation owner Annee Palmer earned the nickname of the "White Witch" because she was so horrific to her slaves. She managed to charm and then kill her three husbands before she herself was murdered by one of her slave lovers at the tender age of 29. Our guide was dressed in typical clothing from the 1820s when Annie first occupied the residence and as creepy as our day tour was, they also offer ones at night. While this was not originally part of our itinerary, I think it's a good eye-opener to how far we've come as a human race.
Subjects like slavery, murder and physical abuse are never easy but it's important to understand our past so we can create a better future for all races, genders and ethnicities. For more information on the events that took place here, visit their website.
Snorkeling and dancing the day away
While this article focuses on how to go beyond the beaches, I'm squeezing in a cruise option because, well, technically, you aren't on the beach. Our three hour Reggae Catamaran cruise combined soft adventure with drunken dancing. After about half hour of cruising, passengers have the opportunity to snorkel. This was the first time I opted to wear my contacts while snorkeling and that was a good decision. There were tons of fish swimming near the reef and the water was a nice refresher from the summer heat.
Once everyone is back on the boat after snorkeling, the bar opens and there is lunch served inside. There's another stop in Margaritaville involving a slide and a trampoline floating on water. At this point, most passengers were clearly tipsy and the lifeguard in me was like "wait, are they ok?!" but of course everyone was perfectly fine. When everyone is back on the boat, the DJ picks up his set and people dance like there's no tomorrow. Also worth mentioning is that this excursion is definitely geared toward the 21-35 crowd. It was nice letting loose for awhile, sipping a rum punch and laying out on the outer deck.
I've personally never been on a cruise that combined snorkeling with a dance party and for millennials, this was the perfect mix of culture and nightlife so to speak. If you decide to follow in my footsteps, make sure to bring your camera because the views are absolutely stunning.
Looking for more opportunities to experience the real Jamaica? The Meet the People program is a great way to gain a local perspective by actually meeting and spending time with locals. We took advantage of this by setting up a meeting with fashion designer Pablo Palair and stopping by his showroom in Montego Bay.
What was the most noteworthy thing you've done on a trip ? Tell me in the comments below!
This trip was hosted by Visit Jamaica via Finn Partners. I stayed at Couples Swept Away in Negril and Sandals in Montego Bay during my stay. All opinions are my own. 
Like me on Facebook and Tweet me: @BohemianTrails
Sign up for my free monthly BOHO BLAST!