(original article is from Megan's Travel Column, Weekly Wanders on Life2PointOh)
This past week I headed to Mexico for a few days of relaxation at Barceló Los Cabos Palace Deluxe. Although I'm usually more of a budget traveler, there's nothing wrong with a little walk on the luxurious side. When I first walked into my hotel room, I was worried that I'd never make it to the ocean. But once I saw the view from my balcony, there was very little holding me back from running down and jumping in the ocean.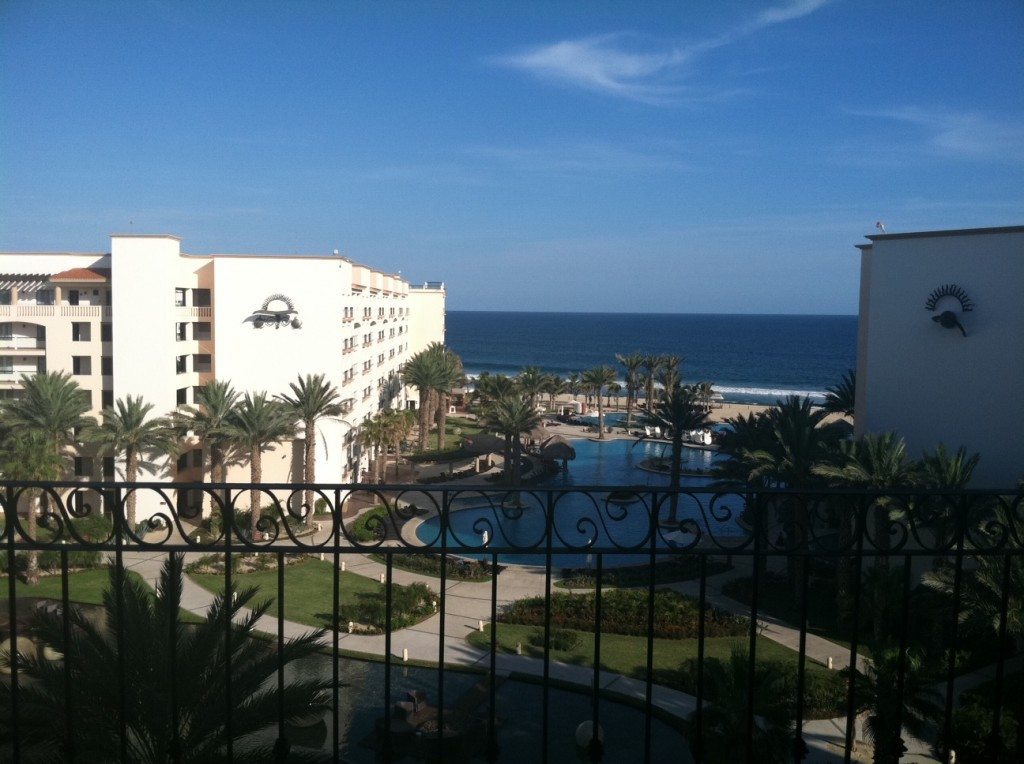 Here are my top highlights from my trip to Los Cabos:
Spa and Massage:
It's actually been a few years since I had a decent massage, so I was more then thrilled to have a 50-minute massage at the hotel spa. Before the treatment began, I spent some time prepping by going inside their private mixed sauna and steam room, swimming pool and jacuzzi. When our treatment was over, I lazily slumped down on the cushioned couches in an adjoining room, where tea and coffee are served. The only thing that might have made this experience better was if I was able to get another treatment on my last day, especially after all the excursions I packed into my five-day trip.
Horseback Riding: Ranch and Beach:
I decided to do some digging around and managed to find Carisuva, a local tour company offering horseback rides, ranch walks and hiking tours. From Los Cabos, the drive to our starting point took roughly 40 minutes but it was well-worth the wait. The ranch is remote, meaning that our trek through the cactus fields and along the beach was intimate and uniquely rewarding. It's been a few years since I seriously rode a horse and these horses were not messing around. As soon as they hit the beach they all broke into a gallop, giving me an adrenaline rush while simultaneously scaring the crap out of me. In many ways, this made the trip for me.
Snorkeling and Kayaking in the Sea of Cortez:
The last time I was in Mexico (a whole 6 hours total), I took a stab at snorkeling. After making it into the water and searching for fish, I came out completely defeated only to hear the lifeguard tell me that I was swimming in the wrong area. This time, however, things were very different. After a breathtaking boat ride through Cabo San Lucas, we snorkeled in Playa Chileno where we saw various species of fish and coral. After a swim, a few of us went kayaking through the water, giving us an up-close and personal view of the local pelicans.
Dolphin Swim:
If any of you knew me when I was five years old, you would understand what this experience meant to me. For so many years, my sole dream in life was to be a marine mammal trainer like the ones I saw at Sea World. At one point I even bought a book online about how to make it into the business. When the Sales Manager of Cabo Adventures told me there was one slot available for the Dolphin Swim, I literally jumped out of my seat. Our dolphin was named Nacho, and he was the alpha male of the twelve other dolphins at the center. After giving me a ride on his tail, we had a little make-out session and he invited me to visit again….well not really, but I'm sure he'd be ok with that!
Follow us on Facebook and Tweet us: @BohemianTrails