Ever since I discovered how amusing it is to create a travel bucket list, the Galapagos Islands has been up there near number one. I actually started tentatively planning a trip there a few years back but those plans unfortunately fell through. So, as a result, this destination is still on my list of "must see" places around the world.
Global Basecamps, who I've done several partnerships with has a really helpful resource for visiting the Galapagos Islands. Their travel guide is entitled, How to: Plan Your Galapagos Adventure does just that. The download is free and it's a great starting point for any bohemian traveler hoping to make this dream a reality.
Here are a three excerpts from their guide that I found particularly useful:
GETTING THERE: It is highly recommended to book your flights to the Galapagos Islands after you have decided what your plans there will be, as there are multiple airports and you don't want to be stuck flying to the wrong one.
CHOOSE YOUR CRUISE: If you decide to do a cruise, then the next step is choosing a boat. The majority of the boats that cruise the Galapagos archipelago are small yachts and catamarans, with 12-16 passengers. The number of boats that can cruise the archipelago is limited by a permit system, in order to keep the impact of visitors to the islands low. There are also some larger cruise ships with 50-100 passengers.
WHAT TO EXPECT: The first thing you'll notice when leaving mainland Ecuador is that there is a separate procedure at the airport for visitors going to Galapagos. Your luggage will be screened separately, to ensure the ecological safety of the islands.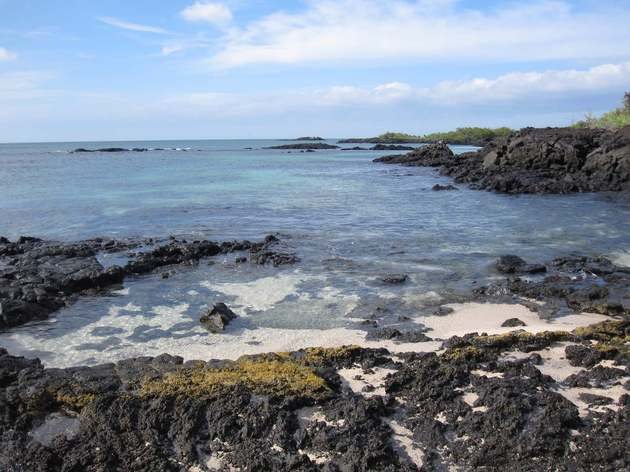 So what are three things to remember?
You can visit Galapagos at any time of year 
There are Galapagos options for people in every budget range.
You should make your arrangements as far in advance as possible, especially when planning to visit during busy seasons.
Many travelers opt for a cruise package but if you are prone to sea sickness, alternative activities such as hiking, snorkeling, scuba diving and other land adventure excursions are ideal ways to see the island and experience local culture.
Follow me on Facebook and Tweet me: @BohemianTrails
Sign up for my free BOHO BLAST!