A common theme throughout my weekend in Galveston Island was the amount of exotic birds commonly seen throughout the area. Living in New York, this was exceptionally exciting for me and one of the highlights of my trip.
Although I'm not a birding fanatic by any means, I certainly adore watching them fly and with over 300 species of birds residing on the island or simply passing through during migration, Galveston is the perfect place to do so.
The Galveston Island Nature Tourism Council led us on a bird-watching excursion and despite not seeing too many ourselves, I did learn about an interesting and very bohemian-worthy tour company called the Artist Boat, which involves both kayaking tours combined with eco-art where you can actually take a break from rowing to create your own art by the water.
I'd also recommend visiting Moody Gardens, an architectural dream in its own right but which also houses hundreds of species of birds, monkeys, butterflies, plants, herbs and spices from around the world. Having visited Iguazu Falls in Argentina, the vast array of wildlife and the realistic rainforest recreation was quite impressive.
Having this experience proved to me just how assessable it is to find international culture in destinations all over the world. The species at Moody Gardens represented countries in Africa, Asia and South America.
The Gardens are held inside a huge Pyramid-shaped building, very similar to the Pyramids in Giza, Egypt. It turns out that this was only a coincidence but I liked reminiscing about Egypt as I entered into the rainforest.
The most fashionable bird of the day.
Just hangin'out.
Why so blue?
Two parrots in love.
I found a bird with Red Eye as bad as mine.
The bold and beautiful. 
A bit of Monkey Business.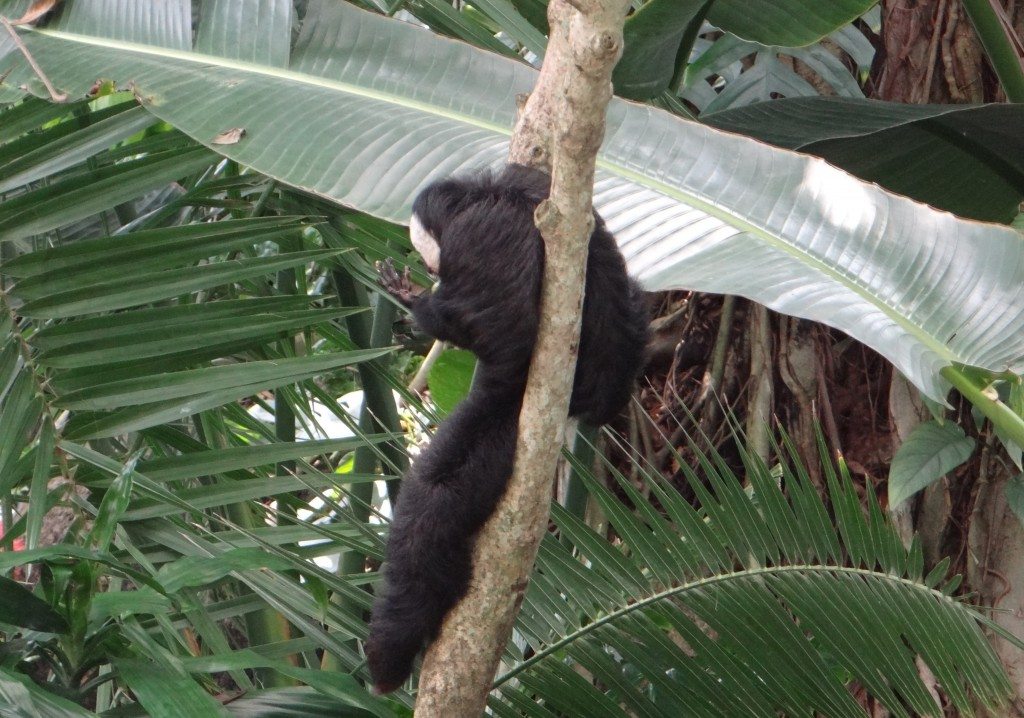 Gecko spotting.
 A check off my bucket list – holding a butterfly in my hands.
Follow us on Facebook and Tweet us: @BohemianTrails
Sign up for our free BOHO BLAST!