Known for being one of the most bike-friendly cities around the world, it's not just the bikers who make a fashion statement in Helsinki. Many of the bikes are an artform all on their own. Here are a few of my favorite avant-garde and very hipster Helsinki bikes.
The Classic Bike – Complete with basket, this is the typical style bike one finds parked outside of coffee shops, restaurants and trendy boutiques.
The Bohemian Bike – This was one of several bikes decorated by locals during Helsinki Day, an annual event celebrating the city's June 12th birthday.
The Colorful Bike – Dressed in summer flowers, this is another bike decorated for Helsinki Day.
The Off-Beat Bike – In true Helsinki fashion, bikes are meant to have their own personality and flair.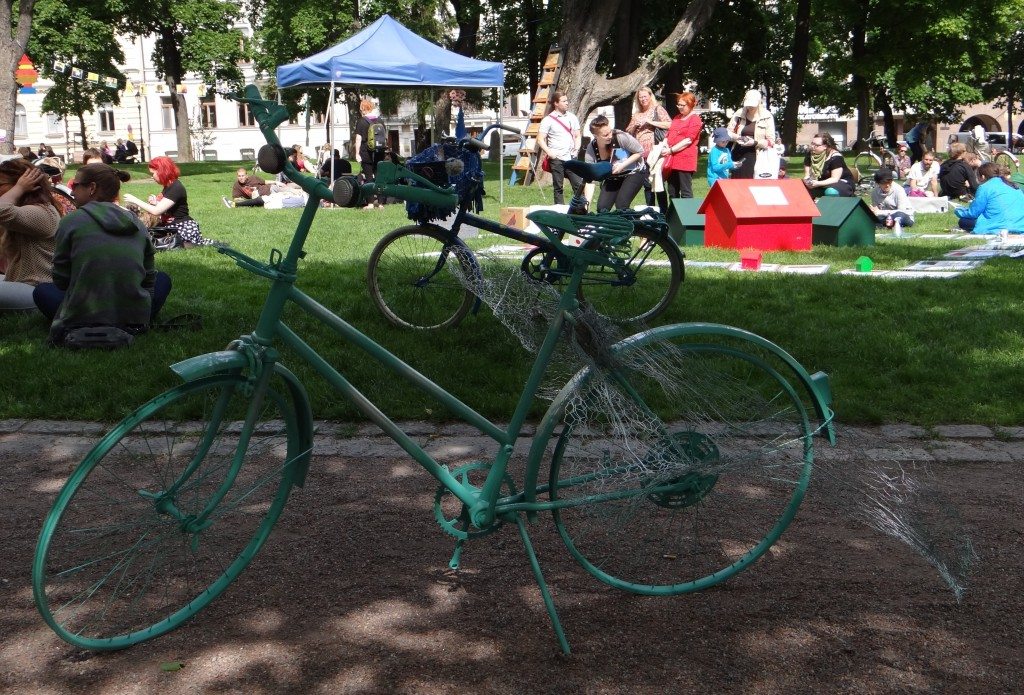 The Kiddie Bike – Children apparently learn the art of bike-riding at a very early age.
The Kickbike – Not your typical bike, this mode of transportation has the front wheel of a bike and a small rear wheel resembling that of a scooter.
Like us on Facebook and Tweet us: @BohemianTrails
Sign up for our free monthly BOHO BLAST!