In April I moved to Brooklyn and it didn't take me long to discover just how alive the street art scene is here. My new neighborhood is Bushwick, which seems to be the main hub for graffiti artists. A few weeks ago I wrote about how I discovered the existence of the Bushwick Collective and shared a few images.
I first stumbled upon this outdoor gallery while on my way to drop off my first month's rent check. It's safe to say that I found a treasure trove of inspiring murals. Basically, the Bushwick Collective is just what it's name suggests. It's a collection of street art from local artists, all showcasing different styles and aesthetics.
According to Business Insider, the leader of the pack so to speak is Joseph Ficalora, a long-time Bushwick resident. While Bushwick is still one of the grittier neighborhoods in Brooklyn, it's interesting to see it emerge as an up-and-coming area. As I wandered along Troutman Street I noticed quite a few bars and restaurants that have opened up shop. I'm sure that in a few more years, the same transformation that happened to Williamsburg will happen here.
Most of the murals are set up along Troutman Street and Saint Nicholas Avenue but if you wander down a few of the side streets, there are more to see. While I'm not positive that all of the images included in this post are part of the Bushwick collective, I have a hunch that they are. I've included a few of my favorites below along with captions of my own creation.
For more information on this talented group of artists, visit their Facebook page. To get here, take the L train to Jefferson.
Introducing the Bushwick Collective


Never Look Back


Becoming One with Nature


Dabbling in the graffiti arts


A bunch of nonsense that somehow makes sense


Family love


Circles and triangles


Biggie Smalls on the wall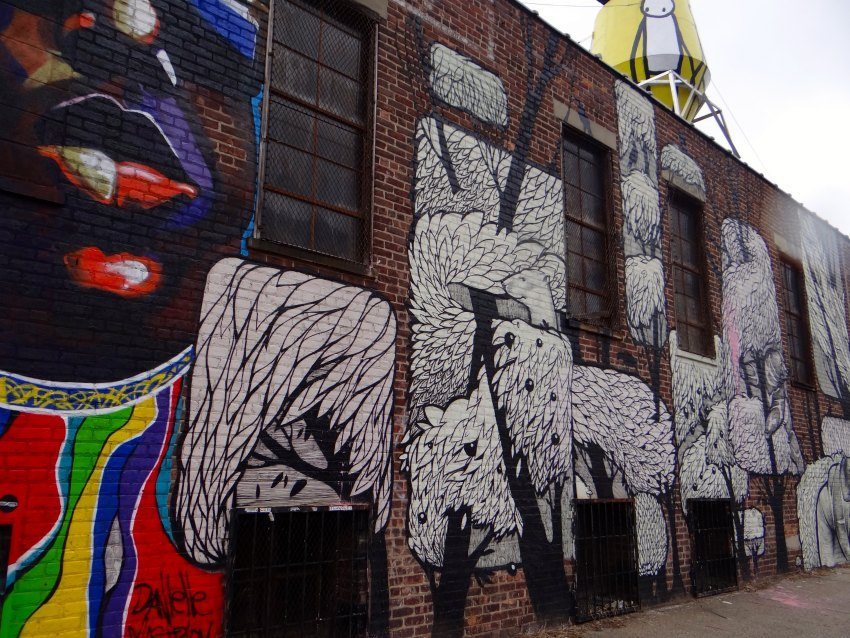 What is your favorite city or neighborhood for street art? Tell me in the comments below!
Like me on Facebook and Tweet me: @BohemianTrails.
Sign up for my free monthly BOHO BLAST!