As I settle into my new home of San Francisco, I've been finding myself feeling nostalgic for other cities that I've also called home. I'm all about living in the present moment (or, at least, I try to be!) but let's take a walk down memory lane. From my semester abroad in London to my summer in Hong Kong, here are 5 boho cities I had the pleasure to live, work and play.
1) London
Crossing the pond at 21 didn't just mark the beginning of what would be an amazing 6 months in London; it was also my first time ever leaving the country. I remember being so nervous yet excited and I know I must have looked absolutely ridiculous up landing and trying to navigate Kings Cross during morning rush hour (I actually fell backwards on the elevator with all my luggage and had to be held up by unhappy commuters.) Still, London became my confidant, my best friend and my constant companion. I never felt alone here; I never had time to feel alone because I was too busy going to class, working at my fashion internship or flea market-hopping.
2) New York
Unlike most of my college friends dreading graduation aka the end of "freedom" I couldn't wait to get out of there. To me, my real life didn't start until I left college and moved to the Big Apple. Sure, I was a shy, somewhat naive 22-year old with only a month's worth of savings (it's expensive!) to get me by, but I was also determined AF. The city gave me so much. First, it gave me a job working in a record label (this was a childhood dream of mine), then it gave me the courage to switch trails and pursue a life of travel. Most of all, New York is the city where I met and fell hopelessly in love with my husband. After nearly 6-years living in NYC, I never grew tired of the craziness.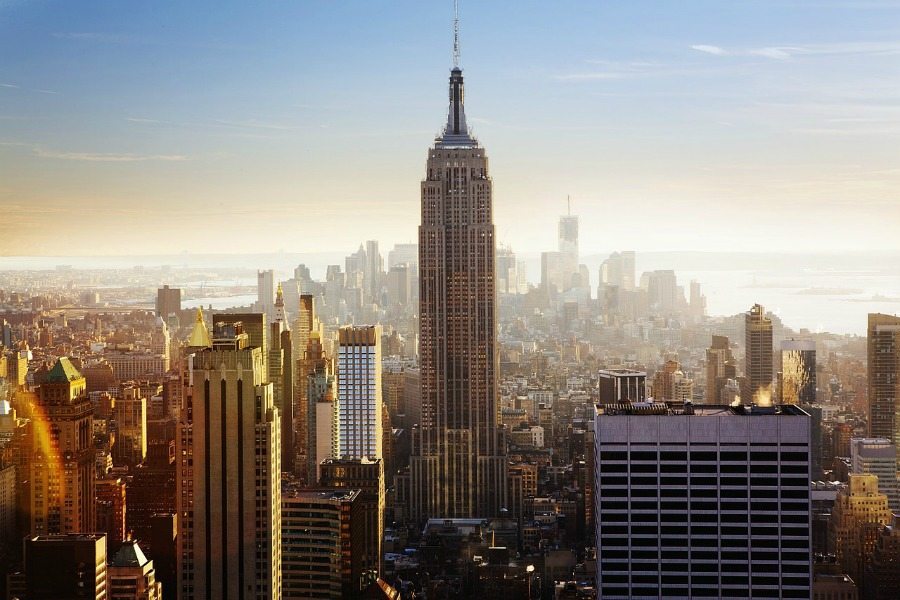 3) Santiago, Chile
It was a toss up whether to include Santiago on this list of Bogota (technically, I lived in both) but alas, I went with the former. After making the switch from a full-time job in the music industry to the unknown waters of travel blogging, I should have been scared out of my mind but instead, I was in love and nothing else mattered. I joined my then-boyfriend of two weeks (seriously!) and now-husband for a month living in Santiago, Chile. Despite not knowing the language and feeling pretty out of my comfort zone, I really enjoyed my time in Santiago. Our apartment was in the trendy and foodie-centric Lastarria neighborhood, which was an added bonus.
4) Hong Kong
To say that my time in Hong Kong was cut short is an understatement. Initially I wasn't too keen to move here–not because I wasn't intrigued by the city–but because I was kind of tired of moving. We planned on staying 6 months to a year here, but it ended up only being about 5 months. I cannot express how much I adored Hong Kong and how much I miss living there. In a nutshell, is has the familiar lifestyle of New York yet the excitement of being literally across the globe. I traveled quite a bit while based in HK since it's a gateway city to the rest of Asia but I also spent weeks on end simply getting to explore my new home. Now, I can't wait to visit!
5) San Francisco
San Francisco is an amazing city for so many people and for good reason. From the architecture to the budding tech scene, every aspect of SF is a bridge between past and future. That said, coming from cities like New York and Hong Kong make it hard to truly appreciate other US cities. I know that sounds awful but that's honestly how I felt…I seriously had a love affair with Hong Kong. Still, I'm excited to get to know a new city and I'm already feeling more at home here. For the first time in my life, and after over a dozen moves in the last 5 years, I absolutely adore my apartment and my neighborhood. If nothing else, North Beach is my "happy place" in SF.
*This post is in collaboration with AreaVibes. All opinions are my own. 
What city have you call home? Tell me in the comments below!
Like me on Facebook and Tweet me: @BohemianTrails.
Sign up for my free monthly BOHO BLAST!