Earlier this month I finally checked Portland off my travel bucket list only to discover that I want to check it off again and again. This city is effortlessly fascinating and everything from the gritty street art to the farm to table culinary scene tops the charts. If you're from Portland you probably already know that it's the epitome of cool but for those of you who are planning a visit, hopefully this gets you in the Portland mood.
I'll be doing a neighborhood guide soon enough but for those travelers who are on a time crunch, I'd stick to a few main areas to see Portland's hippest areas. I'd recommend stopping by Powell's Books in the Pearl District and biking to the Alberta Arts District for graffiti, boutique fashion stores, artisanal ice-cream and food trucks. Don't leave town without passing through Mississippi Avenue for more bars, restaurants, beer gardens and stores selling knickknacks.
In case you need an extra push to visit Portland this year, here are 10!
1) The street art is inspiring and will put you in a positive mood. Can you think of better advice than this?
2) Portlanders DIY like nobody's business. They also know how to put just about anything to good use.
3) They take transportation to the next level…literally! Thrifting anyone?
4) Locals are pretty talented, not to mention very stylish.
5) Art has the power to transform ordinary into extraordinary. I found this mural on a wall facing a parking lot.
6) You'll never go thirsty for beer. Can we also please take a moment to note how amazing this bar art is?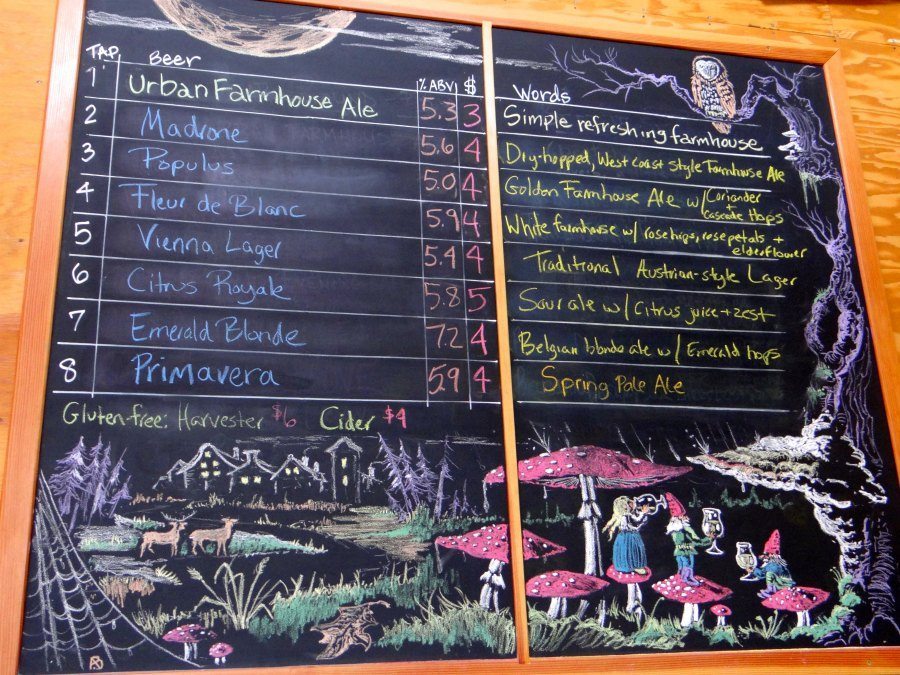 7) Even the streets have something to say. These murals are designed to encourage drivers to slow down. It's rather effective, don't you think?
8) There's always something new to learn, even while waiting in line for Blue Star donuts.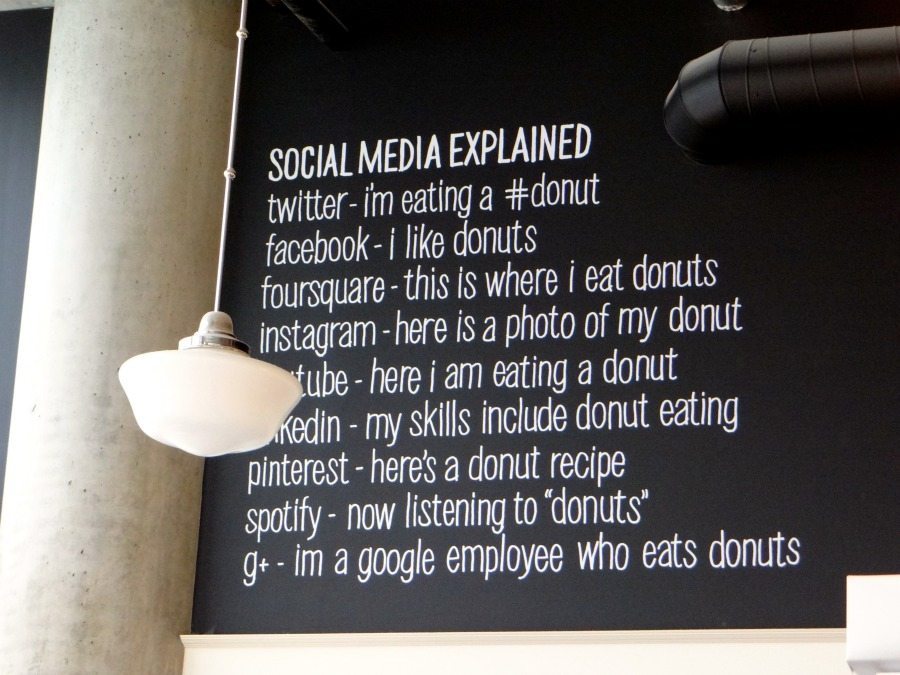 9) They live life on the edge. Is anyone else petrified of bees? The Bee Local honey is so good, it might be worth the risk.
What's the coolest city in your opinion? Tell me in the comments below!
This trip was hosted by Travel Portland. All opinions are my own. 
Like me on Facebook and Tweet me: @BohemianTrails
Sign up for my free monthly BOHO BLAST!